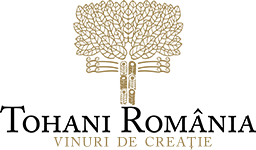 Tohani has had a long history; documents attesting the vineyard go back to 1773.
It has always been a powerful place which has influenced destinies and changed the course of history. Probably the most well-known story of Tohani is that of the love between Price Nicolae of Romania and Ioana Doletti.
Prince Nicolae, the brother of King Carol II, fell hopelessly in love with Ioana Doletti, a very beautiful woman who however did not have noble origins. Against all restrictions, Prince Nicolae and Ioana married in secret on October 28th, 1931 at the Tohani church and town hall.
The prince lost his royal rights, yet Ioana Doletti and the vineyard of Tohani remained his passions until the end.
Since then, all who chose to stop at Tohani – for a while or for life – have known and felt the passion that this place bestows on people.
Tohani is a privileged place that opens the mind and soul to the creative forces of nature and man.
Located in the middle of the Dealu Mare region, Tohani spreads on 7 sunny hills, blessed with a very special climate. Oriented towards the South-East, the hills are being warmed by sunlight for a longer time. Thus, the grapes enjoy 14 more days of sun than in any other vine area in the country. Reaching maturity earlier, the grapes have more time for developing qualitative features.
Tohani vineyard is located on the 45° parallel, like the famous Bordeaux vineyards. The Mediterranean micro-climate – which allows for the fig tree and almond tree to grow in Tohani – offers the vine special growth conditions giving our wines their intense color and flavor, corpulence and organoleptic balance.
MOŞIA DE LA TOHANI SPECIAL RESERVE – TREE OF LIFE
The vineyard is probably one of the most powerful representations of life.
Throbbing with creative force, balancing the living cycles of nature, showing us the meaning of creation, growth, fruit and meaning, the vineyard has always been the silent master of the people of Tohani. We dedicated a very special wine to it, for which we have chosen an artistic interpretation of the universal symbol of becoming and evolution,.